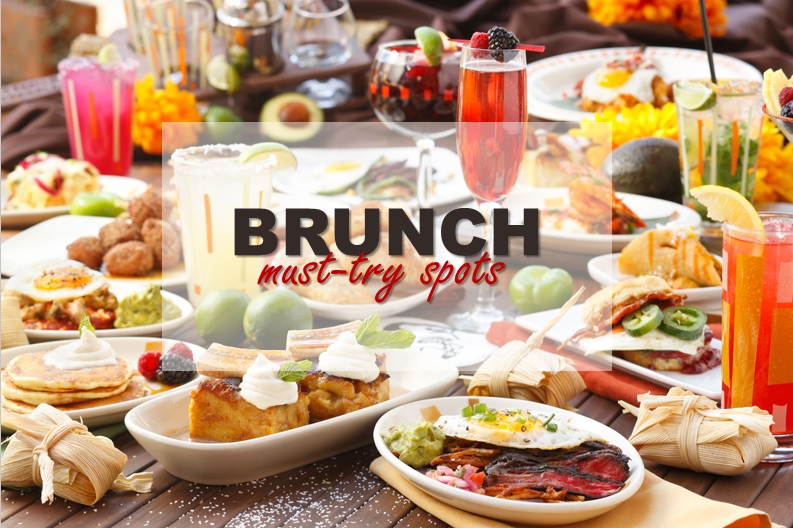 Happy Hump Day!
Do you have family or friends in town for the weekend? Are you still deciding on where to grab a bite to eat at? Well you're in luck!
With so many great food options here in Madison, our TRM staff decided to put together a list of some of our favorite brunch spots.
CAFÉ HOLLANDER
Enjoy brunch favorites that are beyond amazing and enjoy them with a Biermosa!
Click to view Café Hollander's menu
OLIVER'S PUBLIC HOUSE
If you are interested in locally grown cuisine paired with innovative cocktails, Oliver's Public House is the place for you!
THE OLD FASHIONED
You will not be disappointed at The Old Fashioned, great food and friendly atmosphere downtown on the square. Here you can experience some of Wisconsin's culinary traditions such as an ice-cold PBR paired with a spicy pickled egg.
Click to view The Old Fashioned menu
GRAZE
Graze sources most all of its ingredients from small farms in our region. It has a great view of the capital and offers unique menu options.
DLUX
Bottomless mimosas – enough said!
Click here to view the Dlux menu
CREMA CAFÉ
You can't order wrong here. Crema Café offers a casual atmosphere with spectacular in-house baked goods.
Click to view Crema Café's menu
CRAFTSMAN TABLE & TAP
DIY Mimosa Kit, freshly squeezed orange juice and the cheese curds! Craftsman Table and Tap will not disappoint you.
Click here to view Craftsman's menu
ELDORADO GRILL
End the debate by heading over to Eldorado Grill for some southwestern cuisine. Try their yummy mango french toast and don't forget to have one of their amazing margaritas!
Is you stomach growling now? Mine sure is! Gather your family and friend and enjoy some brunch this weekend.