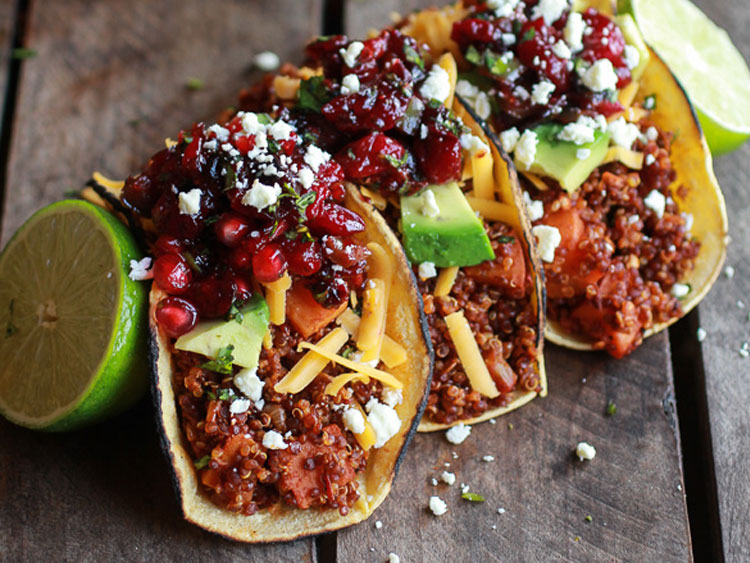 Looking for a fun thing to do with some friends?  Need to spice up your week night meals?  How about a taco night!
Tacos can be so much more than just ground meat and a couple toppings.  Try some of these fun and different tacos or let us know some of your great recipes!
Chipotle Quinoa Sweet Potato Tacos with Roasted Cranberry Pomegranate Salsa (Pictured above)
Find the recipe here!
Coconut Shrimp Tacos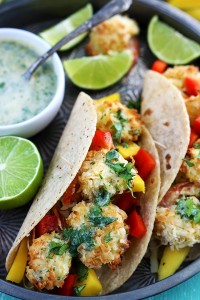 Find the recipe here!
Blackened Fish Tacos with Avocado-Cilantro Sauce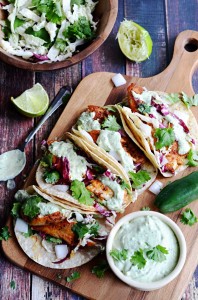 Find the recipe here!
Visit our Pinterest page for more great ideas!