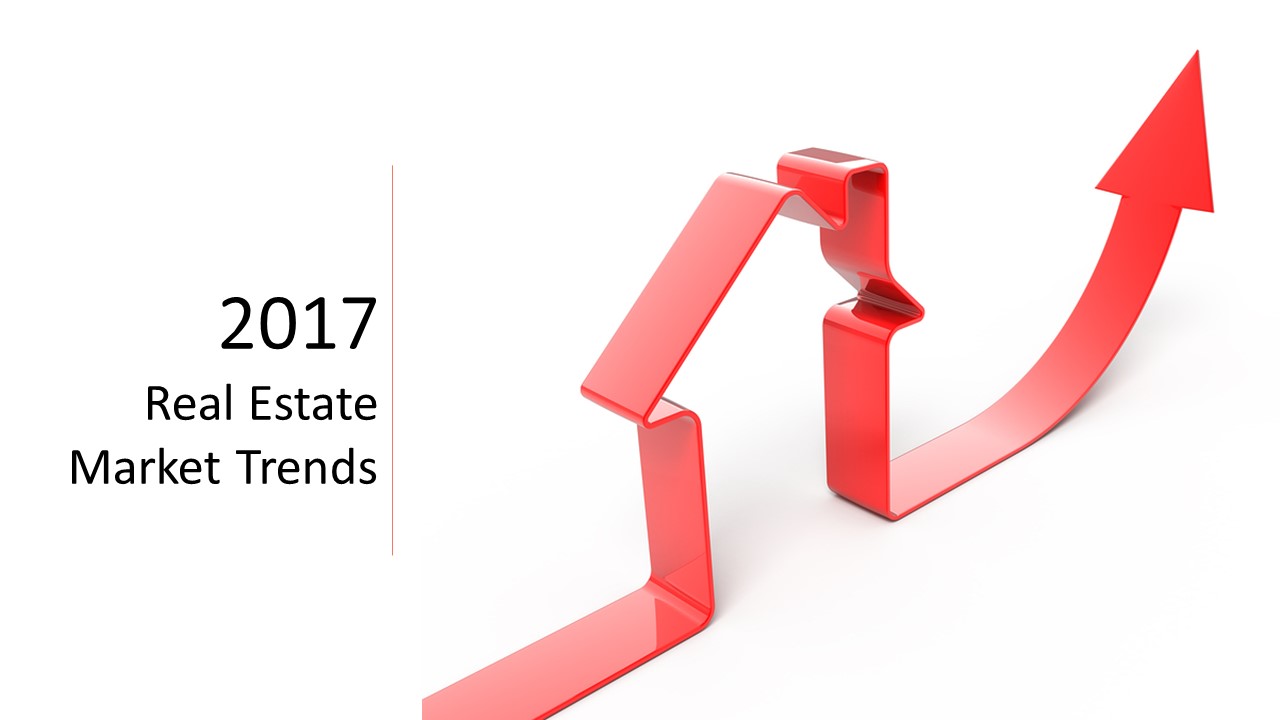 Here are a few trends in the real estate market to keep your eye on in 2017. Whether you are looking for a new apartment, thinking of buying a home, or planning on staying put, most likely these trends will affect you in some way.
The two largest generations in American history are the Baby Boomers and the Millennials and both are entering life stages that will affect their housing choices. The boomers are looking at retirement and becoming empty nesters, they may be downsizing, choosing to spend money on travel and leisure instead of excess home costs, or moving to a condo or apartment to avoid the extra work of home ownership. Millennials are beginning to look to first time homeownership, and while student debt is still a major factor, 44% of these buyers have student loan debt of $25,000 or more according to the National Association of Realtors, but this generation has also saved enough to skip the usual first time purchase of a condo or fixer upper and go right into a mid level home.
97% of Generation Z want to own a home according to marketwatch.com
Not to be forgotten, Generation Z will be turning 18 in 2017. This generation values home ownership and independence. This generation is entering adulthood without some of the burdens that Millennials faced. Better job opportunities, higher wages and low interest rates will help this generation get started as they enter the real world.
Apartments vs. Homes
The Madison area market has seen a huge boom in new apartment construction. This finally allows the consumer to be a little more selective and has forced apartment companies to fight to win their business. The "luxury" apartment trend is here to stay and we are seeing plenty of new amenities for apartment dwellers to enjoy. While vacancy rates are still low and prices have continued to increase, the nationwide rent increases slowed from 5.6% in 2015 to 3.8% in 2016 and it is expected that the slower growth rate will continue into 2017. Banks have started to be more selective in their lending for new projects which should result in a slowdown of new construction over the next couple years.
Home price growth has slowed to an estimated 3.9% year over year growth from 2016's estimate of 4.9%. However, supply is low, inventory is down 11% from last year, and we expect to see fast moving markets.
Apartment communities across the country are starting to find new ways to differentiate themselves and appeal to new renters. Some of the trends we are seeing are:
Sustainable lifestyles-offering residents eco friendly housing options from solar panels to composting is a great way for apartment companies to share their values with their customer. Often these companies will include "green" clauses in their leases to insure the entire community is living the green lifestyle.
Technology-offering Wi-Fi and fiber optics have become the norm, but apartments are now branching into even more cutting edge technology for their renters such as smart thermostats, videoconferencing, and customizable entertainment packages.
Micro-units-while already popular in cities like New York, Seattle and San Francisco, we could see micro apartments move around the country. People want to live in the best locations and spend time outside of their homes, which means they need less space. Micro apartments do require high functionality and some features like multi-functional built in furniture is a huge plus.
Sources: realtor.com, Wisconsin State Journal, marketwatch.com and appfolio.com