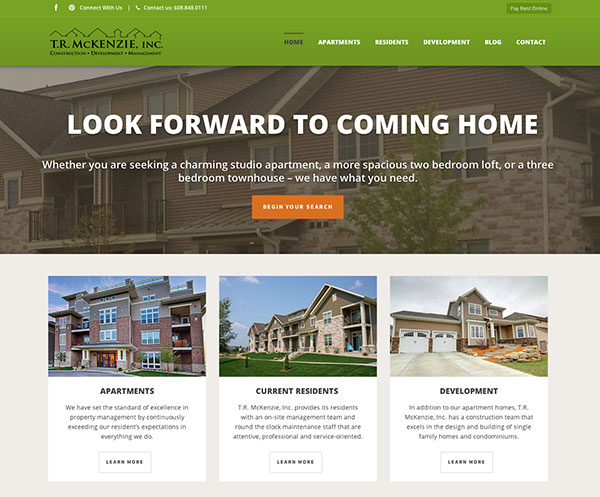 We are so excited to be launching our new website and can't wait for all of our current and future residents to take advantage of the great features.
Current residents can enjoy easier access to online rent payments and maintenance requests, refer friends to live at T.R. McKenzie and so much more! Future residents have the chance to search by location and the brand new 3D floor plans make viewing apartments online an entirely new experience. Plus the easy to download info sheets help keep you organized when looking at apartments all over Madison.
Please connect with us on Facebook, Pinterest, or this blog we always appreciate your feedback and comments and have a survey form available for any comments. We hope the site will be a useful tool for all of you and that you enjoy our new look!