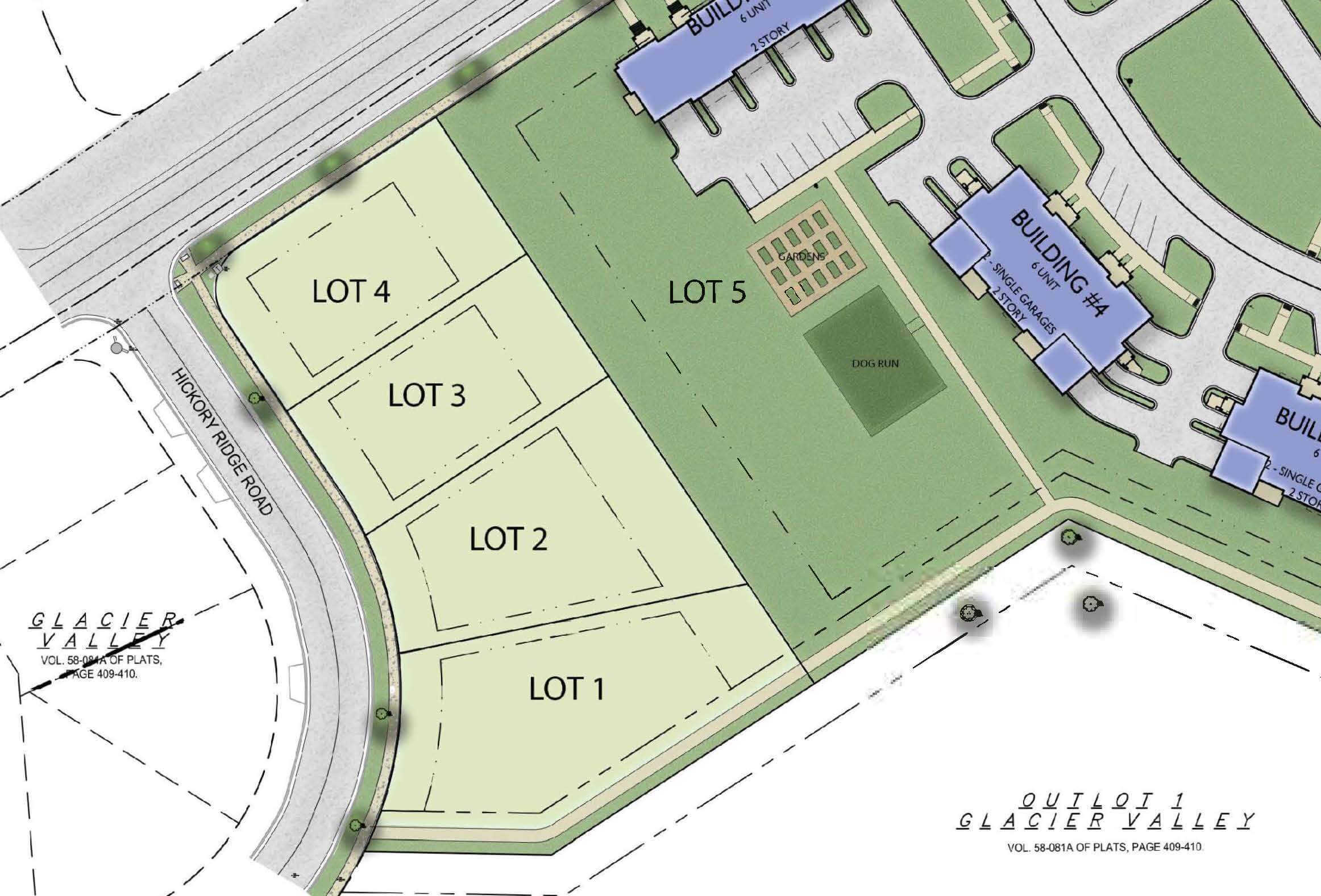 For Sale
Esker Single Family Lots
Located off Raymond Road and Hickory Ridge Road, T.R. McKenzie has developed four single-family lots that are expected to be buildable in early 2020 and are within 0.25 miles of the Ice Age Trail.
Do you have dreams of building your own home? This prime location on Madison's west side could be the start of your happily ever after. Building permits for these are projected to be available in early 2020. Be a part of this small community just 0.25 from the Ice Age Trail and Prairie Ridge Park.
Building permits projected in early 2020
Projected exposure on each lot*
Lots back to landscaped green space which is part of new "Esker Apartments" project
Deed restrictions to be recorded, but expected to be moderate to match adjacent uses
Licensee has interest, please include in your offer
Zoning is TR-C1
Buyer responsible for impact fees upon building permit.
Less than 0.25 mile to Ice Age Trail
Madison Metropolitan School District: Falk (Elementary), Jefferson (Middle), Memorial (High)
*All exposure, proposed grading plan images, schools, and building pad width is to the best of the sellers knowledge and show be verified if material.
Lot 1
$135,000
0.38 acres | 16,659 sq. ft. | 73′ wide building pad at front yard set back | Partial exposure (back sloping)
Lot 2
$137,500
0.35 acres | 15,182 sq. ft. | 55′ wide building pad at front yard set back | Partial exposure (back sloping)
Lot 3
$120,000
0.23 acres | 10,096 sq. ft. | 58′ wide building pad at front yard set back | Partial exposure (back sloping)
Lot 4
$115,000
0.25 acres | 11,066 sq. ft. | 58′ wide building pad at front yard set back | Partial exposure (back/side sloping)