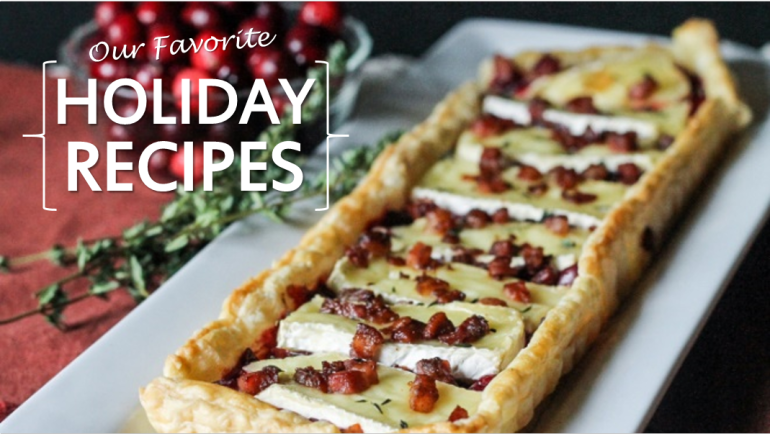 Venture out of your comfort zone and try something new by bringing the next family favorite to the holidays this year. As I have been daydreaming about all the wonderful food we will have at Thanksgiving this year I began to wonder what dishes do people look forward to most. So I asked around and here is are some of TRM employee's favorite holiday recipes.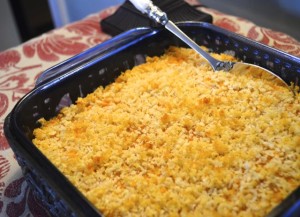 Old-Fashioned Scalloped Corn
My mom make this recipe every holiday! this is my favorite holiday recipe because it reminds me of my mom and brings back memories of my family and fun holidays we have spent together. Recipe here.
Jessie H.
Cranberry Brie Tart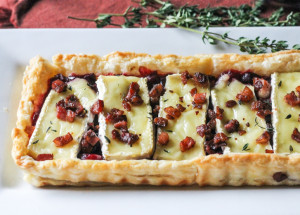 This is a great way to incorporate winter and fall flavors into an appetizer to pass around at the holiday gatherings. It is also super easy! Recipe here.
LeighAnn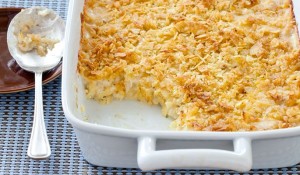 Cheesy Potato Casserole
Hands down my favorite holiday recipe is cheesy potato casserole. Every Christmas Day since I can remember the table has always been filled with delicious food, but these potatoes have been the first to go. They are my mom's specialty. Recipe below.
Ingredients:
1/2 cup melted butter 1 medium onion, chopped 1 can (10.75 ounce size) creamed soup (e.g., cream of celery, onion, or chicken) 8 ounces shredded sharp cheddar 1 container (8 ounce size) sour cream 1 package (32 ounce size) shredded frozen hash brown potatoes 1/2 cup butter, melted 2 cups crushed corn flakes
Instructions:
Preheat oven to 350 degrees. Generously butter a 9 x 13 inch baking pan. In a large pan, melt one stick of butter and sauté the onions in it for 5 to 10 minutes, until onions are softened. Take pan off burner. Add soup, cheese, and sour cream, mix well. Add frozen hash browns and mix well. Place mixture into a greased 9 x 13 inch baking dish. Mix the crushed corn flakes with the second stick of butter. Sprinkle corn flake butter mixture over the hash brown mixture in pan. Bake, uncovered, at 350 degrees F for 1 hour.
Heather
Sweet Potato Gratin
My 14 year old daughter requests this dish every year. Its a naturally sweet dish and the pecans on top are an added surprise. Recipe below.
Judy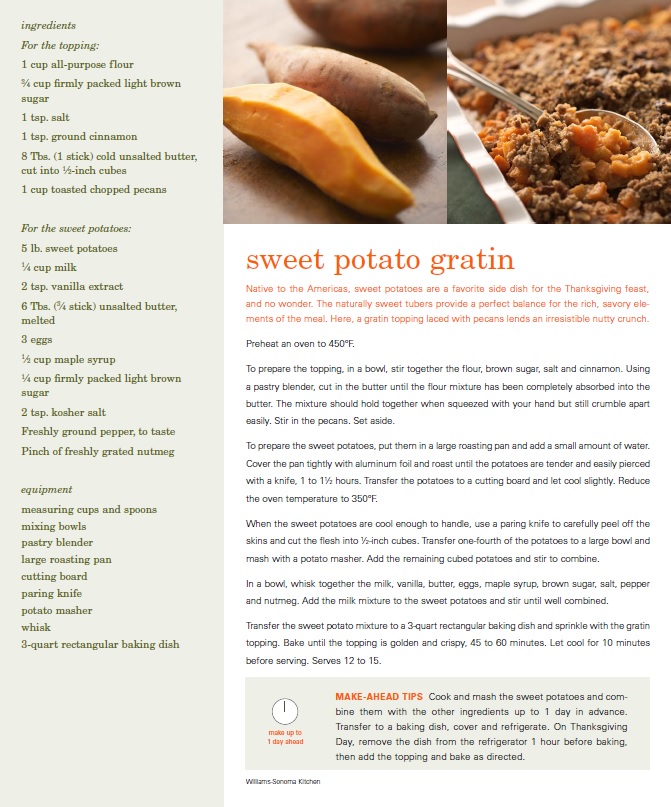 Enjoy! Happy Holidays!