If your ready to buy a home – we can help! Our exclusive Home Buyer Program lets you out of your current lease at no cost.
T.R. McKenzie Home Buyer Program
T.R. McKenzie's Home Buyer Program was created when we saw the struggle many residents faced when wanting to buy a home: being stuck in a lease and wasting thousands in rent.
We knew there had to be a better way.
The Home Buyer Program is an exclusive program we offer to our residents looking to purchase a home in the Dane County area. Here's how it works:
Contact us to get matched with one of our in-house, local Realtors®.
When you close on your home, you'll be released from your lease on the last day of that month.
In almost all real estate transactions, the seller pays the Buyer's Agent fee, costing you nothing!
To qualify, you must be a resident at any T.R. McKenzie property for at least six months (with good payment history), and the purchase price of your home must be $150,000 or greater. As a full-service real estate brokerage, our Realtors® work with the entire MLS catalog, not just other T.R. McKenzie listings. We can help you find your dream home regardless of who is listing it.
It's important to note that if you plan to participate in the Home Buyer Program, you should not start physically looking at homes or calling list agents without meeting with our team first. Looking at homes without a T.R. McKenzie agent may prohibit us from collecting a commission from the seller, in which case you as the buyer would be responsible for the commission. We also recommend getting pre-approved with a lender prior to viewing homes, so that you can not only learn what your budget is, but better understand your lending options before starting the home search.
We care about supporting our residents at all phases of life; let us simplify the process and help you get into your dream home.
Madison Real Estate Program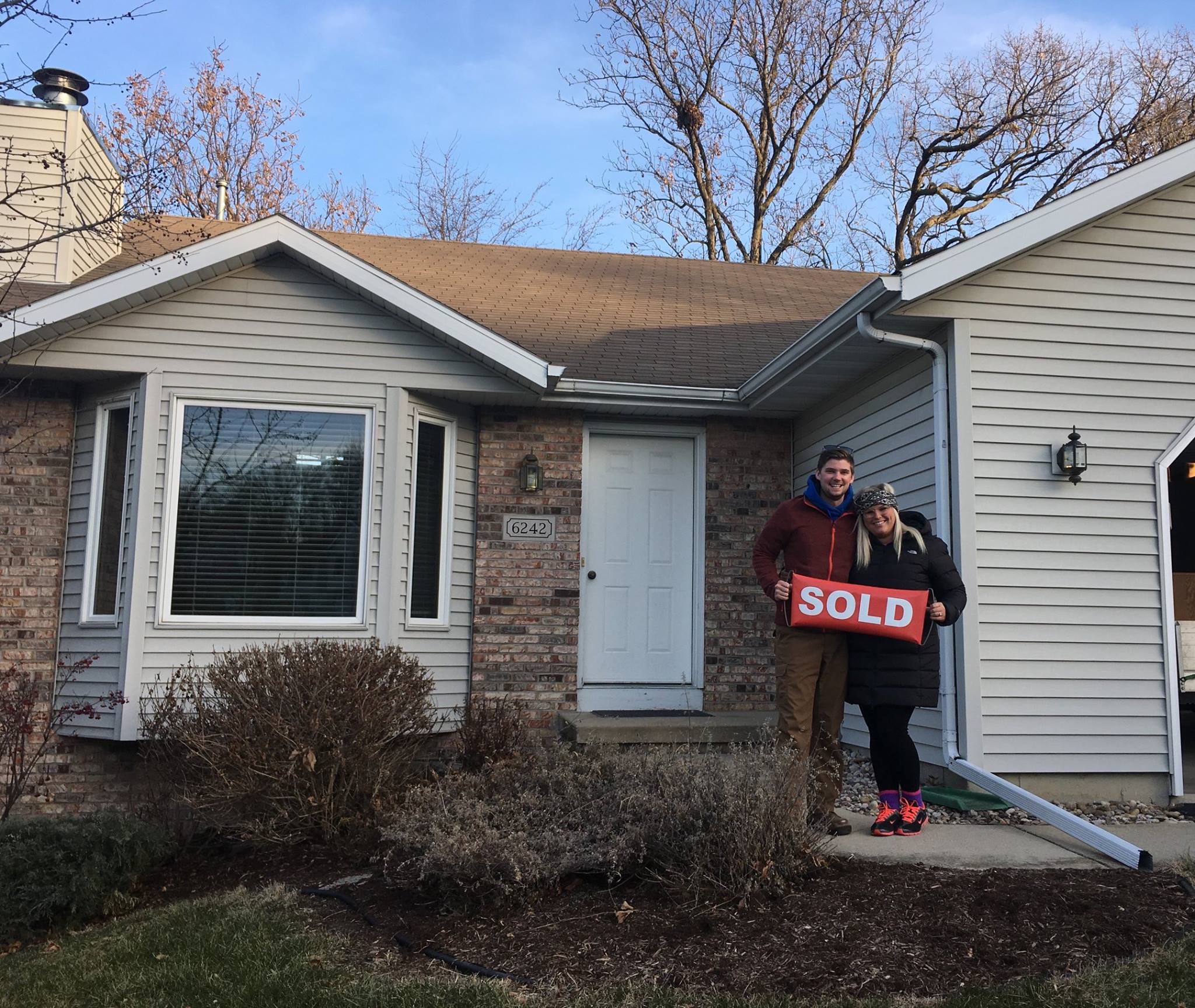 "T.R. McKenzie was great to work with as first time home buyers. There were knowledgeable and offered helpful advice, and tips to consider as we looked at various homes. When we finally found one we wanted to put an offer in on, they helped keep the process moving quickly and kept us on track. We are in our first home and loving it. Thank you T.R. McKenzie!"

Jenny & Jeff
"We were so lucky to have T.R. McKenzie as our Realtor! They walked us through every step of the home buying process and answered all of our questions without making us feel dumb. They listened to our "wish list" and helped us find a home that worked for our family. T.R. McKenzie felt like our partner, which made things a little less overwhelming. If you want a Relator you can trust, we recommend T.R. McKenzie."

Megan & Josh
"The home buyer's program is phenomenal. Without the stress of worrying about a lease end date, we were able to take our time and find the perfect home. The real estate team was fantastic; helped guide us through the entire process, spending long evening and weekend hours looking at homes and helping us with all the paperwork. They were extremely patient, and it was clear how much they cared deeply about us finding the perfect home. As first time home buyers, we couldn't have asked for a better program and realtor to help us find our new home."

Elizabeth & Tyler
"After using a different buyer's agent for about 2 months, we decided to take advantage of the T.R. McKenzie Home Buyer Program. Not only were we able to find the perfect house that fit all our needs and was in our desired location, but having an agreement that allowed us to end our lease when we closed on our home took an immense amount of pressure off of us as we continued to house hunt. Knowing that we did not have to be out of our apartment on a specific date, or figure out somewhere else to live in the interim until we found a house, helped us find exactly what we were looking for without any hassle. The real estate team here is extremely professional, helpful, and available throughout the process and we would recommend this wonderful program and real estate team to anyone looking to purchase a home."

Dustin & Carmen
To learn more about T.R. McKenzie's Real Estate team, current listings, and Home Buyer Program, visit our Real Estate website below.
Learn More