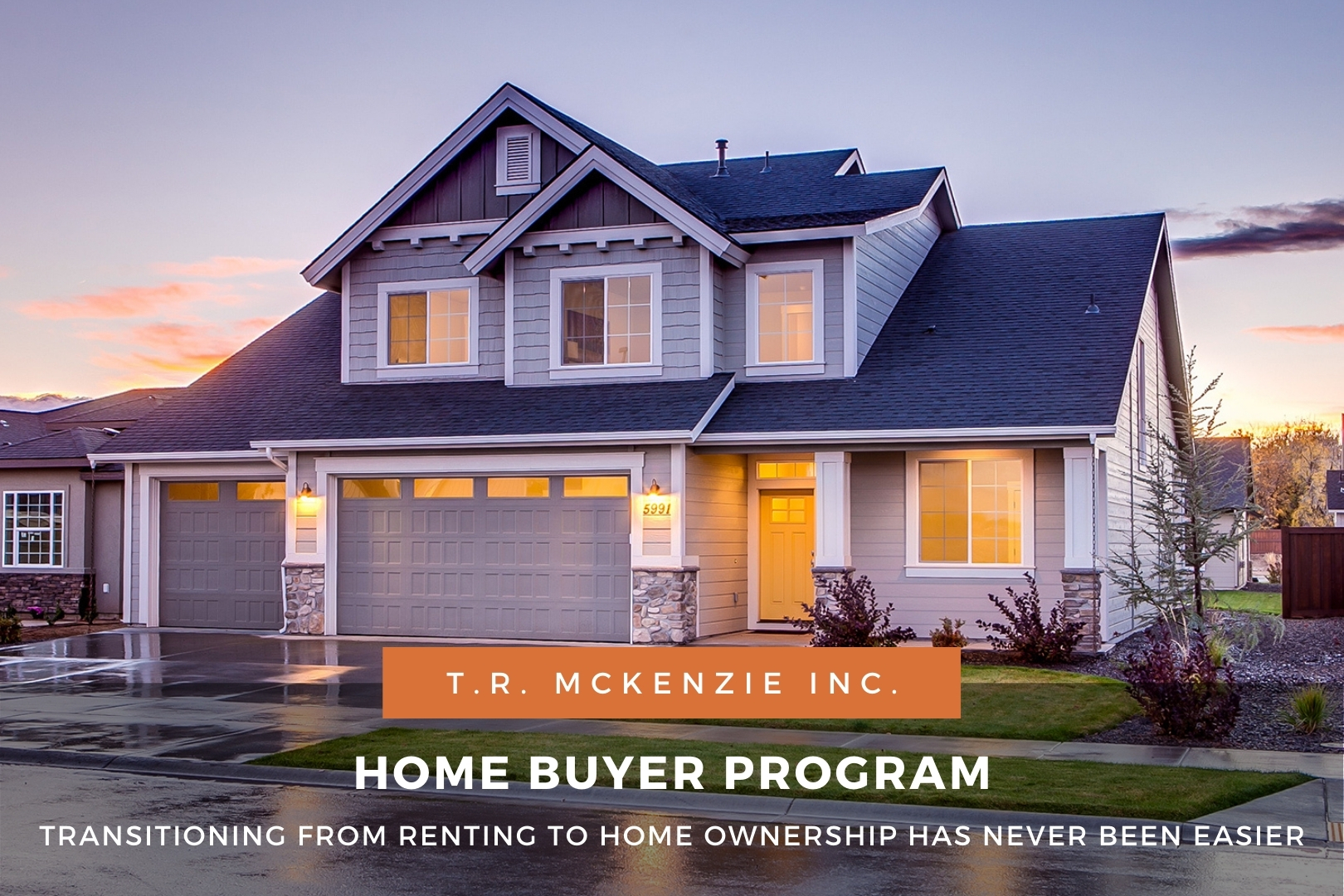 At T.R. McKenzie, we often ask ourselves what sets us apart from other rental companies in Madison, Wisconsin. We take great pride in the upkeep of our rental properties and strive for satisfied tenants, but those things can be hard to quantify. Our Home Buyer Program always comes to the top of the list, as something unique we offer to our residents. After seeing the difficulty many renters face when trying to purchase a home around when their lease ended, we knew their had to be a better way. One of the most difficult things about any real estate transaction is lining up the closing dates because you have multiple parties with varying objectives. Having to worry about paying a lease and a mortgage at the same time can add a layer of uncertainty at the very least, with the potential to make ownership unattainable for many first-time home buyers.
It's no secret to anyone paying attention that the local market is red hot, check out this December Housing Report from the Wisconsin Realtors Association. Buyers who have flexibility in closing can extend that flexibility to sellers. While this may seem like a minor detail, in competitive offer scenarios (which are most these days), every point of differentiation matters.
In addition to property management, T.R. McKenzie is a full-service real estate Brokerage where we represent buyers and sellers on all real estate transactions including condos, homes, vacant land, investment properties and development opportunities. With nine certified Realtors® supporting our team, we are experienced and excited to help our residents move on from renting into homeownership. We also have Realtors® who are fluent in Spanish, Hindi, Teugu, and Kannada to support our multi-lingual clients.
Restrictions/Requirements
Our Home Buyer Program is simple. If you work with a Realtor on the T.R. McKenzie Real Estate team through our Home Buyer Program, you will be released from your lease commitment at the end of the month after you purchase a home. This is an exclusive program we offer our residents who have been renting with us (in good standing) for six months and are looking for a property in the Dane County area. We have a minimum purchase price of $150,000 because part of the commission that we collect for acting in your best interest will get applied to the sublet if we are not able to sublet the apartment.
When should I contact T.R. McKenzie if I'm interested?
Short answer: As soon as possible.
Before going to any open houses or trying to set up a showing, get in contact with our team so we can set you up with a Realtor® to represent you as a buyer and help you through the process. Viewing properties prior to enlisting the help of one of our Realtors® may make you ineligible for the program. A good tip: even if you are casually looking at homes online, a good first step is to get in touch with a mortgage lender. It is important to know what your approved loan and budget will be prior to getting your heart set on a house that is over budget. The lender can also help you determine if your potential monthly mortgage payment is close to what you currently pay in rent, and help you understand what types of loans you qualify for which may affect the properties you view.
Even if you are just browsing homes online, properties move fast in a seller's market (like we are in now.) Having your mortgage pre-approval letter and a Buyer's Agent ready to go, will save you precious time and help you move quickly when you need to.
Visit our website to apply.
Can I rent with T.R. McKenzie with the sole purpose of using the Home Buyer Program?
Yes! We have many residents that sign a lease with T.R. McKenzie exclusively because of our Home Buyer Program. If you want to rent now but expect to start looking to purchase a home sometime within the next six months to a year, a T.R. McKenzie property may be a perfect fit for you. We are also a great option for people relocating to Dane County because the short-term rental will give you time to learn some of the sub-markets to really narrow in on where you want to be.. Once you've lived in one of our properties for six months, you can apply to be a part of the Home Buyer Program.
Want more info?
Check out our Frequently Asked Questions and feel free to reach out to me, Andy Crooks, if you are ready to get started or have additional questions.
Andy Crooks
Managing Broker
acrooks@trmckenzie.com
Ph: (608) 469-2520
Madison Real Estate, Dane County Real Estate, Madison Realtors, Verona Realtors, Middleton Realtors, Spanish Speaking Realtors, Hindi Speaking Realtors, Spanish Speaking Realtor, Hindi Speaking Realtor, Telugu Speaking Realtor, Kannada Speaking Realtor, Multilingual Realtor, Bilingual Realtor, Madison Relocation, Relocation Specialists, Short-Term Lease, First Time Home Buyer