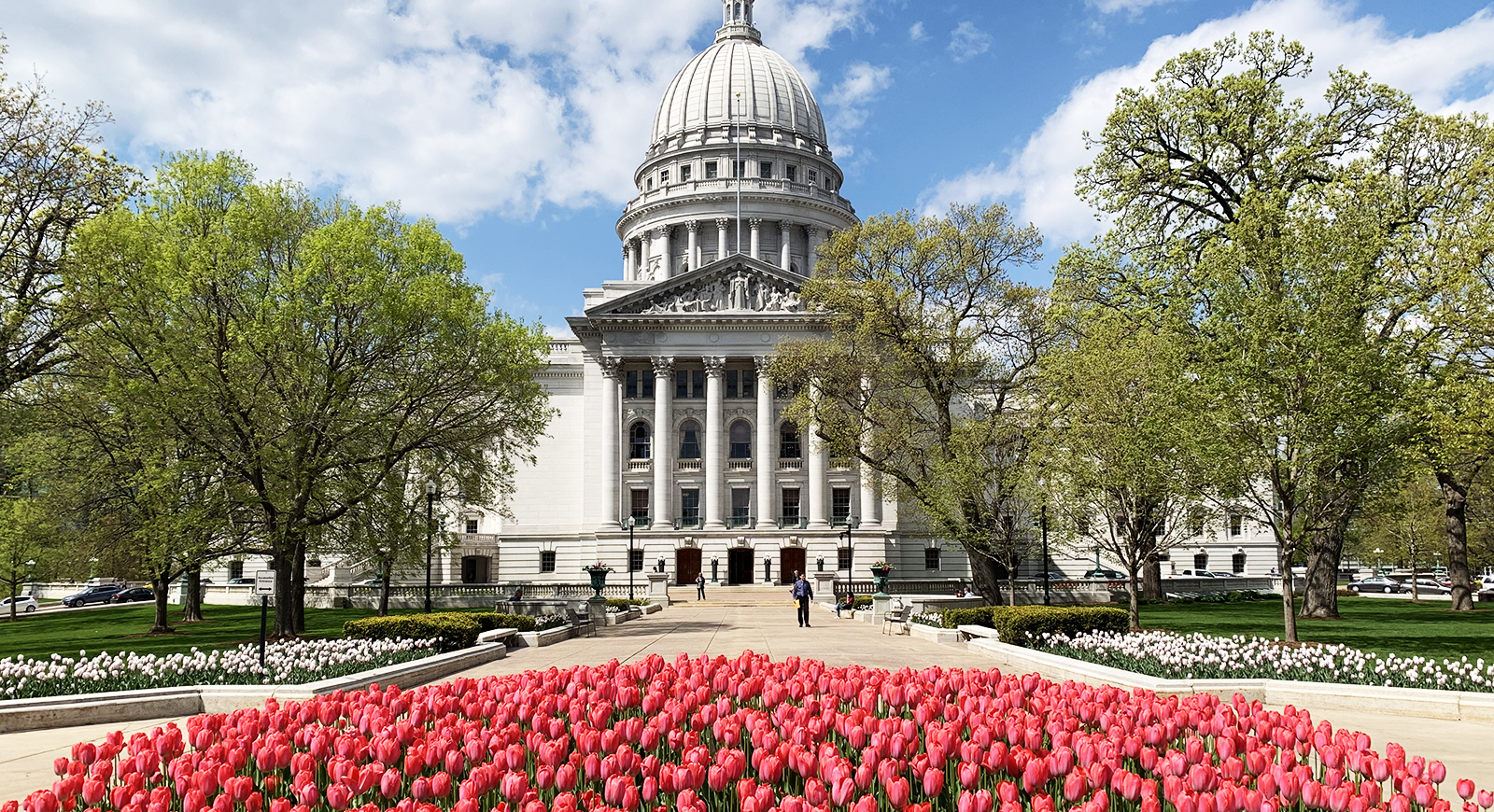 Summer is finally here! The Madison community has so many great activities and events for all ages throughout these quick summer months. Here's a list of some of our favorites.
BratFest
May 24 – 26
BratFest kicks off with "Take your Brat to Work Day". Yes – you heard that right. On Friday, May 24th, cars line up outside the Alliant Energy Center early in the morning (6am – 9am) to pick up brats car side to take into work. The rest of the weekend is packed with free events and multiple music stages – including a carnival, petting zoo, car show, fireworks, and a fun run. Even though most of the events are free, you can feel good about buying food and drinks here because all the proceeds go to local charities and non-profit organizations and is completely run by volunteers.
Verona Hometown Days
May 30- June 2
This four-day event is located behind the Verona Ice Arena and has events for all ages. On Thursday night, take part in a 21+ trivia tournament and live DJ near the beer tent. Friday through Sunday, enjoy a variety of summer activities like live music, fireworks, a car show, fun run, and tons of kids events.
Shake the Lake
June 29
Madison's Independence Day Event "Shake the Lake" takes place every year on the Saturday before July 4th. Located on John Nolen Drive, the event shuts down the road between Broom and Blair for an event filled with live music, food, drinks, and of course – fireworks over Lake Monona! The event is rain or shine – so bring your chair and enjoy fireworks choreographed with a soundtrack that will be played on 104.1FM, 101.5FM, and 96.3FM.
Maxwell Street Days
July 10
A tradition dating back almost 40 years, Maxwell Street Days is the annual sidewalk sale along State Street. Starting on Friday morning, the local shops and restaurants along State Street fill the sidewalks with discount merchandise and culinary treats.
Lake Wingra Full Moon Paddle
July 16
Spend quality time relaxing on the water with family, friends or treat your date to a romantic paddle under the stars. A live band, light hors d'oeuvres, and the opportunity to enjoy the lake by moon light makes this event one of our favorites in the summertime. Limited space is available so make sure to reserve your spot and boat selection (canoe, kayak, paddleboat, rowboat, or SUP). Visit madisonboats.com for more details and information on other events on Lake Wingra throughout the summer.
Paoli Art Fair
August 10
If you haven't been to Paoli, WI yet, it's time to venture out. This charming, small town is located just five minutes south of Verona on Country Road PB. The small downtown is lined with art galleries, unique shops and antique stores, the Hop Garden Brewery, and the Paoli Bread and Brat Haus. During the Paoli Art Fair, the Paoli Mill Park located on the banks of the picturesque Sugar River is filled with artists and merchants.
Good Neighbor Festival
August 23-25
The City of Middleton's annual town festival is located at the Fireman's Park. In additional to food and live music, the festival hosts an art show, petting zoo, laser tag, trivia, and a fun run. The Good Neighbor Festival parade on Sunday, August 25th kicks off at noon and will be led by Parade Marshall Michael Leckrone.
Weekly or Monthly Events
Here are some fun events that happen regularly throughout the summer.
Concerts on the Square
Starting on June 24th, Concerts on the Square is a classic sign of summer in Madison. Presented by the Wisconsin Chamber Orchestra, Concerts on the Square is an outdoor concert series on Wednesday evenings on the lawn of the Wisconsin State Capitol. It has been called "The Biggest Picnic of Summer". Be sure to get there early to claim your spot as the lawn fills up quickly; music starts at 7pm. Food and drinks are also served by local vendors.
Farmer's Market
The Dane County Farmer's Market is probably one of the most famous destinations in the summer. Taking place on the Capital Square, vendors travel from all over Wisconsin to participate in this huge farmer's market. Drawing quite the crowd, this event is a sight a to see even if you are not there to stock up on local produce. If you're interested in a farmer's market without the crowd, Hilldale also hosts a farmer's market every Wednesday and Saturday that is a bit more low-key.
Wisconsin Brewing Company Live Music in the Backyard
The Wisconsin Brewing Company is located right in Verona and has free, outdoor live music every Friday in the summer. The "Backyard" is family friendly and has plenty of space to accommodate a crowd. Set up your blanket or lawn chair, buy a brat, and enjoy a beer in this uniquely-Wisconsin setting. If you don't feel like purchasing the food they have, you can also carry in your own meal or order a pizza from nearby Sugar River Pizza to deliver to the Backyard.
Live on King Street
This free live music event takes place on select Friday evenings throughout the summer. Located just outside the Majestic Theater, King Street closes down and sets up a stage for all to enjoy. Check out MajesticMadison.com for details on the featured bands.
Madison Night Market
Held on the 2nd Thursday of each month in the summer, the Madison Night Market is a celebration of Madison's unique and inspiring creative culture. Vendors showcase handmade products, local art, artisan gifts, prepackaged foods and fresh produce. The event includes live music, special visiting food carts and pop-up restaurant experiences. Located on Gilman Street in downtown Madison, the Market takes place from 6pm to 10pm.