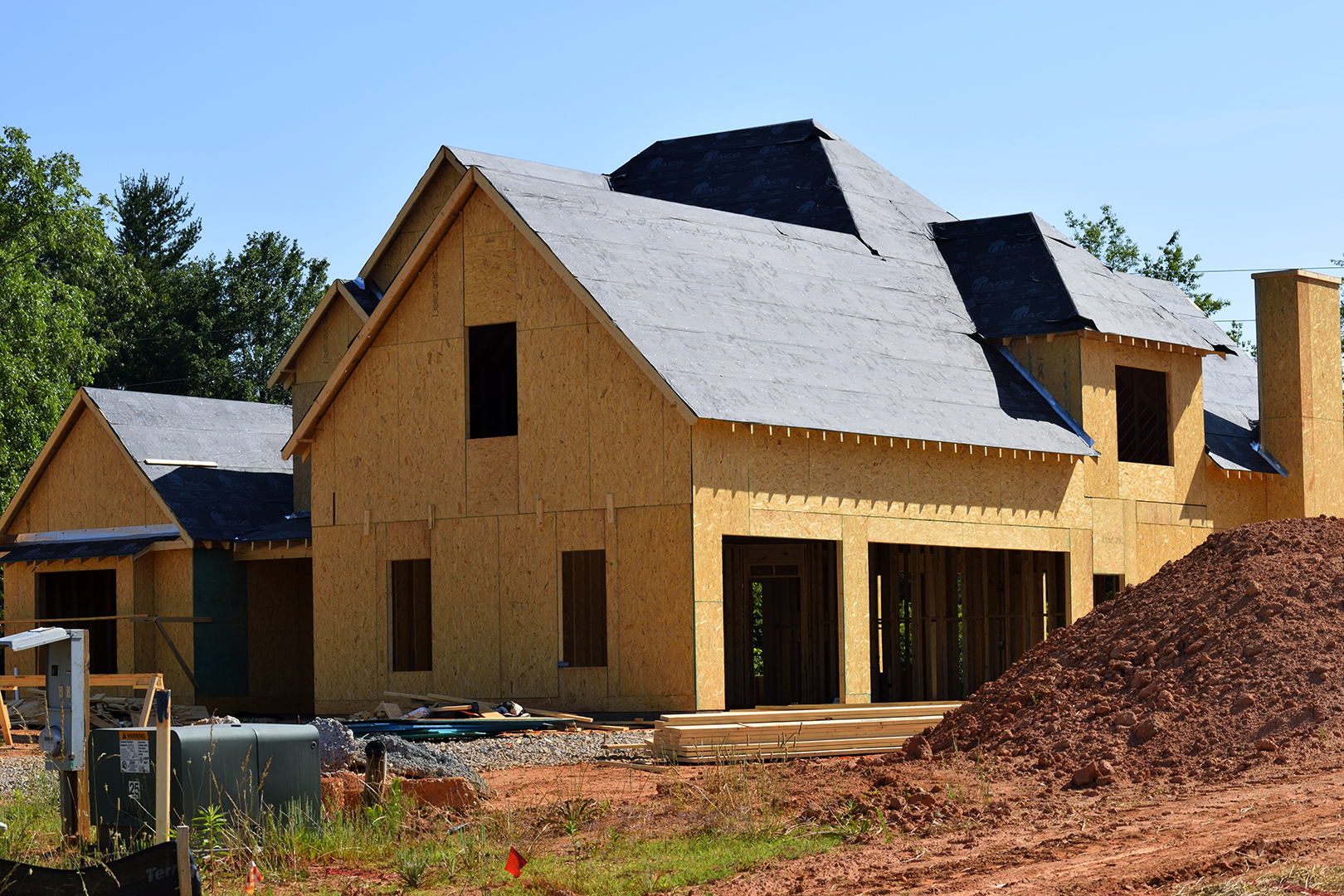 Building in Madison – What to Know and Where to Start
Have you ever considered building a new house? What do you need to know to get started? How do you find a lot that will work with your plans? How do you find a builder who is a good fit for you? We have been involved in many development projects – from single family homes to development communities. Here are some tips on how to get started if you are looking to build.
Financing is First
Just as you would when purchasing a new home, your first step should be contacting a lender. Your initial purchase of land and/or construction loans operate differently than a traditional fixed rate mortgage, so getting with your lender to understand the financial options and obligations is the first step. Do you have enough equity in a current residence to use a Home Equity Line of Credit (HELOC) to pay cash for the lot? Would it be best in your situation to find a builder who provides turn-key financing? You won't be able to get a firm loan commitment for a construction loan without a plan, budget, and contract, but it is important to understand the process and options to ensure you stay within the parameters of what is affordable and best for you. We always recommend using a local lender and are happy to connect you to local lending professionals if needed.
Rural vs. New Subdivision
Why do you want to build your own home? Are you looking for a custom design away from neighbors with a little more acreage? Or maybe you just want a new house without inheriting any previous owners' issues. How do you feel about well and septic systems vs. municipal utilities? The answers to these questions will help you determine what type of lot you want – rural or subdivision.
If you are looking to build your dream home with custom features on a larger parcel of land, then a rural lot, (separate from a platted subdivision) may be the best option for you. This type of lot will provide you with more flexibility on what your home can look like and the surrounding landscape can be customized to accommodate your home and your needs. However, these types of lots may be harder to come by and more expensive. You will also need to consider utilities such as septic and water that are not currently available in that area. The cost of adding utilities and public access should be considered as part of your overall budget if building in a rural area. *Important disclaimer, not every piece of land is able to be built on. It is important to verify the zoning as well as if the specific parcel can be built upon which means checking with the local city, village, or township to verify.
In almost all cases, choosing to build in a platted subdivision or new development community, the lot will already be equipped with needed utilities and zoned for a single-family use. Purchasing a lot like this will speed up your building process. However, new communities may have restrictions on the exterior aesthetics of your home, as well as other neighborhood restrictions and size requirements. These restrictions may limit the design or custom features you'd like to incorporate in your home design or require you to have certain landscape features or visual improvements. Some developments require you to use their builder or a builder they approve, others will allow you to bring your own builder. These things are important to know before you purchase a lot so you can make sure the lot meets the needs and will fit future home in the building footprint.
How to Find Available Lots
When you start looking for lots for sale, some can be found on the MLS, just like homes for sale. However, working with a buyer's agent will allow you to see lots and developments that are not listed on the MLS and get information on upcoming developments in the area that maybe the perfect fit! Not only can an agent guide you through the process, but the right agent will have the 'inside scoop' on what lots are available or coming available soon.
Choosing a Builder
Below are some suggestions you may want to address when meeting with a builder before starting a project.
Design Process – do they have an in-house design team? Do they require you use their designer or architect or can you bring your own plan? What are the costs of home design?
Contract/Warranty/Mediation – how do they address dispute resolution? Is there a blank version of their contract you can review?
Change Orders – how do they address changes you may want to make during the process? What categories are allowances meaning the actual cost may enc up above or below the dollar threshold? Are you expected to choose all finishes at the beginning of the project?
Communication Style/Frequency –Who is their point person to communicate with you? How often will they communicate and with what sort of issues
Annual Volume – How many homes do they build a year?
Reference Check – Do they have references that they can share of happy clients?
Have you built a home in (insert municipality here or subdivision)? While there are statewide building codes, zoning varies from municipality to municipality. Also a builder who has built previously in a subdivision is more likely to know the deed restrictions to reduce headaches down the road.
Is the builder a member of MABA or the Madison Area Builders Association? This is a non-profit organization that has some stringent requirements of their members to help give owners peace of mind.
Location, Location, Location
One of the biggest driving factors when looking for a lot or a home, is the location and school district. Make sure you double check the school district and municipal boundaries before committing to a lot. Information from the MLS says that a buyer should "verify if material", which means you should always double check if important to you. The west side of Madison has varying mailing addresses, municipal boundaries, and school districts which do not align as neatly as you would think. Your mailing address is determined by the post office which doesn't necessarily align with the municipal or school district boundaries. A professional who knows the area and markets can help find lots in your preferred school district and municipality.
T.R. McKenzie Realtors Can Help
Buying or building can be an overwhelming process to handle on your own. Our philosophy has always been to simplify the home buying experience. Having an experienced Buyer's Agent or Realtor ® to guide you through the process can save you time and money. What sets us apart that we have vast experience with local development and residential construction projects, so we know the builders in the market, but we are not trying to sell you a construction contract. Our real estate team is experienced helping home buyers and builders alike and can provide an unbiased opinion about your options for building and help you find a lot and builder that fits your needs.
Want to see more? Check out recent data we collected on vacant and buildable lots on Madison Wisconsin's west side both on and off the MLS. Also check out our real estate page at www.trmckenzierealestate.com for all of your real estate needs!
Contact me to discuss further or if you would like a consultation:
Andy Crooks, Managing Broker
acrooks@trmckenzie.com
Madison Real Estate, Dane Country Real Estate, New Home Construction, Madison Wisconsin, Custom Home Build, Madison Realtors, New Home Buyer, Custom Build Home