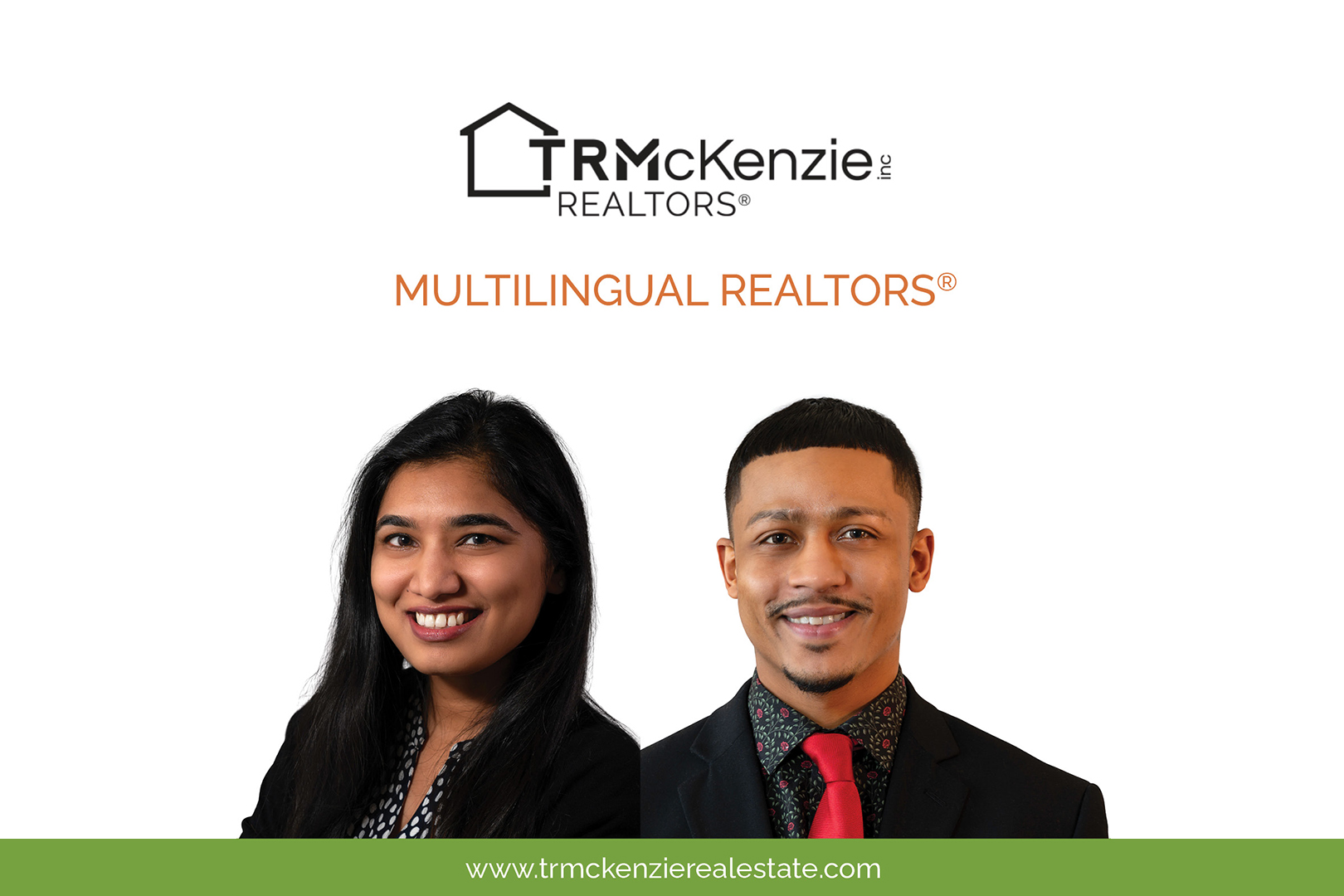 Meet T.R. McKenzie's Multilingual Realtors!
We are excited to welcome Apoo and Brian to our real estate team! Joining our Realtor® team in 2020, Brian is fluent in English and Spanish. Apoo has been with T.R. McKenzie since 2018 on our property management team, and we are excited she is going us a Realtor® who is also fluent in English, Hindi, Telugu, and Kannada. Madison is a beautifully diverse city and we look forward to helping both English and non-English speaking clients find their home in our community.
Brian Guzman
Brian grew up in the Madison area after moving from Sanjurce, Puerto Rico. "My love for real estate started after seeing my parents move to Wisconsin and start working their way up to build a life for their family." Fluent in both English and Spanish, Brian is excited to help home buyers find their dream home in the same place he grew up and loves living today. With a professional boxing background, Brian prides himself on being the best version of himself each day for his three beautiful children and fiancé that keep him driven and focused.
Sería un placer asistir te con todas tu necesidades en tu próxima compra de tu hogar!
Brian Guzman, Realtor®
brian@trmckenzie.com
608.515.1032
Apoo Reddy
Before moving to Madison in 2017, Apoo lived in Atlanta, GA and is originally from India. Apoo joined T.R. McKenzie Inc. in January 2018 as a part-time leasing agent, quickly working her way up to a full-time property manager at one of our largest multi-family rental communities, Ten35 West. Working in the property management role and helping potential residents find what they want in an apartment, she is excited to apply these same skills in helping clients find their dream home. "It's been great working with residents to help them navigate prospects and find an apartment to call their home and I can only imagine how rewarding it will be to help them find their dream home." Apoo is fluent in English, Hindi, Telugu, and Kannada.
Namasthe! Main Apurva(Apoo), January 2018 se TR McKenzie company mein kaam kari rahi hu, aur isi property management ke anubhav se, main ghar khareedane ke prakriya mein aapke madad karne ke liye utsaahith hoon. Mujhe yahan sampark kare 608-444-6509 ya apoo@trmckenzie.com
Namaskaramu! Nenu Apurva(Apoo), January 2018 nundi TR McKenzie company, property management lo pani chestunnanu. Na anubhavam toh illu konugolu prakriyalo meeku sahayam cheyyadaniki utsahanga unnanu. Na number 608-444-6509 mariyu email apoo@trmckenzie.com.
Namaskara! Naanu Apurva(Apoo), Nanu January 2018 rinda TR McKenzie company alli kelasa maduttidene. Mane kharidee prakriyayelli nimage sahaya maadalu nanage santoshavagide. Nannanu illu samparkisi 608-444-6509 mathe apoo@trmckenzie.com
Apoo Reddy, Realtor®
apoo@trmckenzie.com
608.444.6509
Madison Real Estate, Madison Realtors, Agente inmobiliario español, 

Agente de bienes raíces que habla español, 

hindee ke riyaaltaar, hindee bolane vaala riyaaltaar