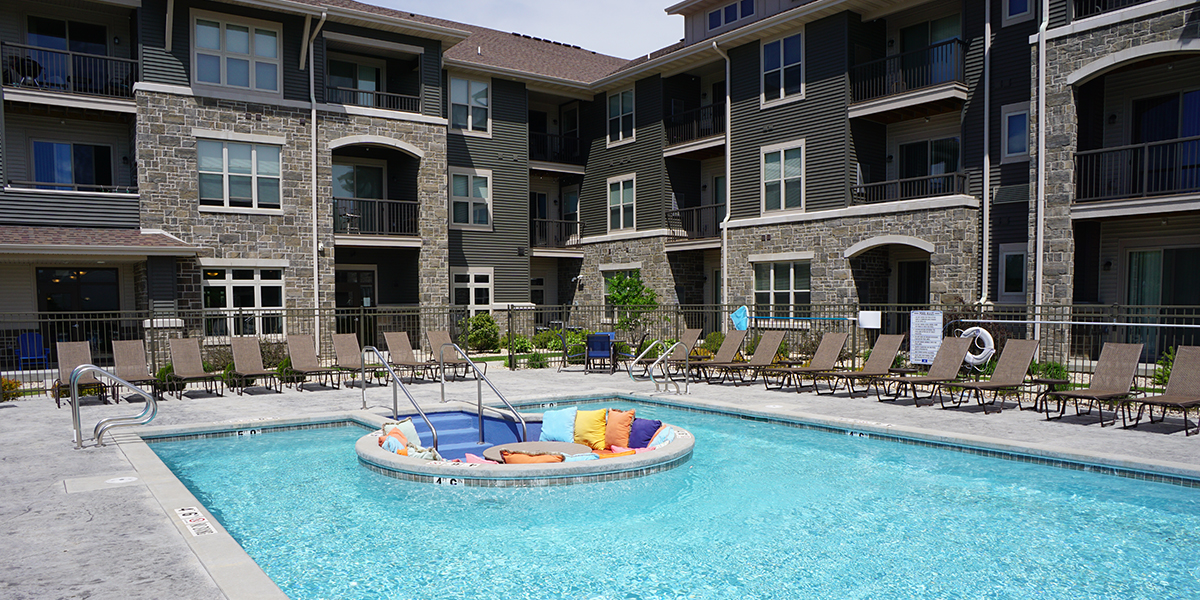 T.R. McKenzie's Pool Rules
We are excited to open our pools for the 2023 summer season.
Please help keep our pool areas safe and enjoyable for all residents, by following these rules.
No Lifeguard on Duty. Swim at Your Own Risk.
Your Key Fob is Required for Pool Entry.
The Pool is for Residents Only.
You may bring up to two guests, but only when accompanied by the resident.
Management is Not Responsible for Lost Items.
All Person's Under the Age of 13 Must be Accompanied by an Adult at All Times.
Diapers are Not Allowed in the Pool.
No Diving.
Refrain from Loud or Boisterous Play. Running and Rough Play will Not be Permitted.
No Glass Allowed in Pool Area.
No Gum or Tobacco Products in the Pool Area
Proper Swimwear is Required in the Pool.
No cut off shorts, t-shirts, or street clothes.
Do Not Enter the Pool if you Have Any Skin Abrasions, Open Blisters, Cuts, Sores, Skin Disease, Colds, Nasal or Ear Discharge, or Communicable Diseases.
Management reserves the right to deny pool privileges to anyone for violation of these policies. We may close the pool on occasion without notice for maintenance or safety purposes.
The pool is open from 9:00am to 9:00pm everyday.
(the door will automatically lock at 9:15pm)
Thank you for making your community pool a pleasant place to relax!