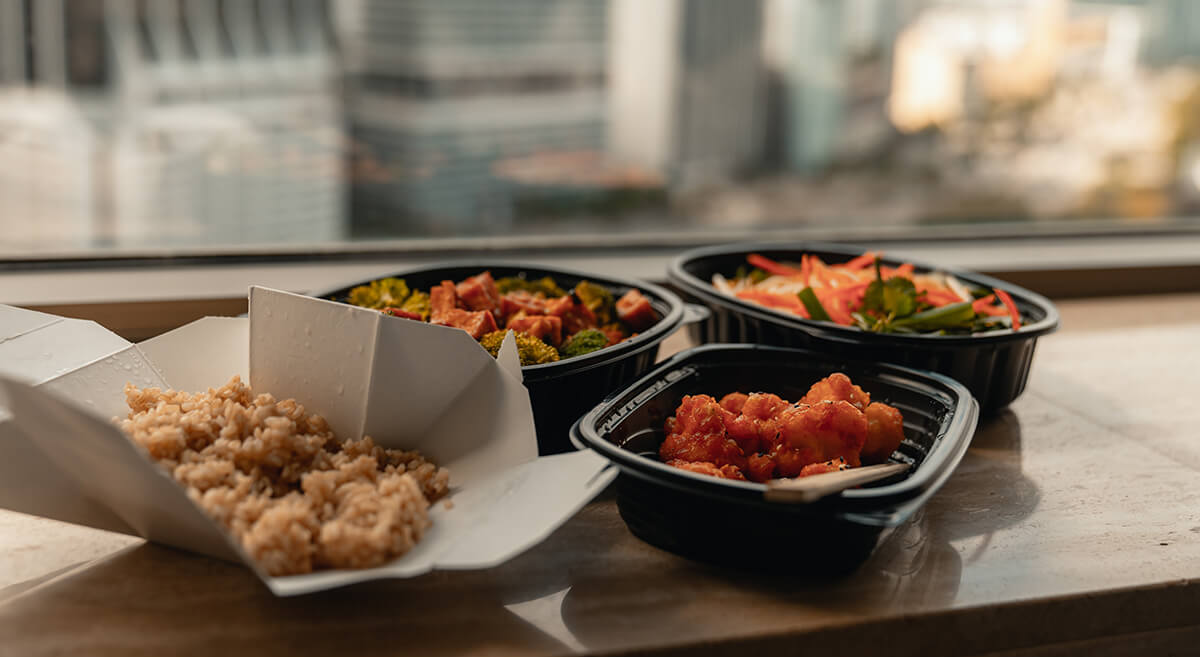 Top Madison Takeout Restaurants – T.R. McKenzie Staff Picks
It's hard to believe it has been a full year since the COVID-19 turned our world upside down! During this time, many restaurants shifted from in-person dining to takeout and delivery options. We asked some of our team members where their favorite Madison takeout spots were and wanted to share them with you! We hope you support local Madison restaurants if you are able. Here's what we personally recommend:
Verona/Fitchburg Area
These Verona/Fitchburg area restaurants are close to several of our apartment communities including Stone Creek Apartments, Shadow Creek Apartments, Stone Creek Gardens, Stone Creek Townhomes, Woodland Glen Townhomes, Aspen Hill Apartments, and our new Esker Apartment building opening this June.
Quivey's Grove (Mara's Pick)
A staple in the Madison area, Quivey's Grove has been serving traditional Wisconsin dishes for over 35 years. Located on Nesbitt Road in Fitchburg, you can order online and get their famous Fish Fry for curbside pick up. Order online and add a six-pack of beer to your take-out order.
Sugar River Pizza (Mara's Pick)
A popular take out spot before the pandemic, Sugar River Pizza has delivery and take out options for their pizza and other Italian dishes. Make it a family activity and order their "DIY Pizza Kit" where you an get all of their yummy ingredients and assemble your pizza at home. Online ordering available.
El Charro (Mara's Pick)
Located right across the street from Sugar River Pizza in Verona, El Charro Mexican Grill has a huge menu (including large kids menu) of authentic Mexican dishes available for curbside pick up or delivery. Order online through Eat Street.
Tuvalu (Apoo's Pick)
In the heart of downtown Verona, Tuvalu offers coffee, smoothies, bakery items, salads, and sandwiches for anyone looking for a quick bite. They are open for takeout only and have set up a socially distanced, one-way path through their restaurant for placing and picking up your order.
West Madison
These West Madison restaurants are close to the beltline and several of our apartment communities including Silverstone Apartments, Wexford Place, Ten35 West, Aspen Hill Apartments, Aspen Ridge Apartments, Oakbridge Court, Lamplighter Apartments, Stone Creek Apartments, Shadow Creek Apartments, Stone Creek Gardens.
Caspian Grill (Jessie's Pick)
Offering Mediterranean food and bakery items, Caspian Grill is a family-owned business located near Woodman's on Madison's west side. Order online or call in for curbside pickup or delivery.
Oliva (Jessie's Pick)
Within walking distance to Silverstone Apartments and Wexford Place, Oliva is located in Sauk Point Square and offers a variety of Mediterranean and Italian options for dinner, as well as Turkish coffee! Online ordering is not available through their website, but take out orders can be placed by giving them a call.
R.P. Adler's Pub & Grill (Judy's Pick)
More than your typical bar food, Adler's large menu offers supper-club style entrees for dinner, along with tons of healthy, vegetarian, and gluten friendly options for those looking to eat a bit lighter. Order online and pick up or check out if you are in their delivery area.
Novanta Pizzeria (Apoo's Pick)
Novanta offers delicious, Neapolitan pizza fire grilled to order! This smaller pizza shop on Old Sauk Road also makes authentic Italian caprese, salads, and desserts like tiramisu and cannoli's if you are looking to vicariously travel through food. Delivery, carryout, and DIY pizza kits available.
Middleton
These Middleton (or near Middleton) restaurant options are close to our Middleton Lakeview Apartments, Silverstone Apartments, Wexford Apartments, and Aspen Ridge Apartments. Middleton's newly renovated downtown is quickly becoming a shopping and eating destination for the Madison area and is definitely worth a trip to check out even if you aren't in close proximity to it from your apartment.
Craftsman Table & Tap (Brea' Pick)
A member of the Food Fight Restaurant Group, Craftsman offers an elevated pub food menu, with an excellent fish fry! Order online and they will bring it to your car when you arrive. They also have a great patio and rooftop bar if you prefer to eat outside.
Longtable (Ellen's Pick)
Longtable's small store front in Middleton's town center offers curbside carry out and patio seating (with firepits). In addition to their normal menu, they also offer family style dinners and take & make meal kits. Order by phone or online.
Freehouse (Ellen's Pick)
Located in downtown Middleton, the Freehouse is locally owned and has an excellent takeout menu if you are in the mood for elevated bar food. Call in your order, pick it up and enjoy while hanging out in the downtown Middleton plaza.
Octopi Brewing (Brea's Pick)
Octopi Brewing is in Waunakee, about 15 minutes north of Middleton. Their limited menu is released online and through social media each week, and they serve delicious comfort food and family-style meal packs for curbside pick-up Thursdays – Saturdays. Even though their specialty is beer, their food is not overlooked! Their bar and interior seating is completely closed so order online and they will bring it to your car. Add-on their specialty beer to your order!
Downtown
Morris Ramen (Apoo's Pick)
Morris Ramen, located downtown on King Street offers to-go and delivery options through their website. Enjoy upscale ramen, buns, donburi and other Asian-inspired dishes in the comfort of your own home! Their online ordering system also allows you to purchase a donated meal to their community kitchen which helps feed out of work service industry workers.
Miller Family Meat & Three (Brea's Pick)
Chef Tory Miller's quarantine creation – Miller Family Meat & Three is located in the former bar area of Estrellon downtown Madison. Each week there are different comfort food classics to pick from. Choose a "meat" and add three sides to go. Curbside pickup also available.
Bloom Bake Shop (Brea's Pick)
With a constantly changing bakery menu, Bloom on Monroe Street has adapted to the challenges of the pandemic and created a takeout window to pick up your favorite bakery treats! They have a wide range of goodies, including doughnuts, breads, cookies, cupcakes, scones, breakfast sandwiches, and a variety of cakes. Several vegan and gluten-friendly options are also available regularly. Order online and pick up at a designated time, or order directly from their new takeout window.
Madison WI Apartments, Verona WI Apartments, Fitchburg WI Apartments, Middleton, WI Apartments, New Apartments, Madison Apartments, Wisconsin Apartments