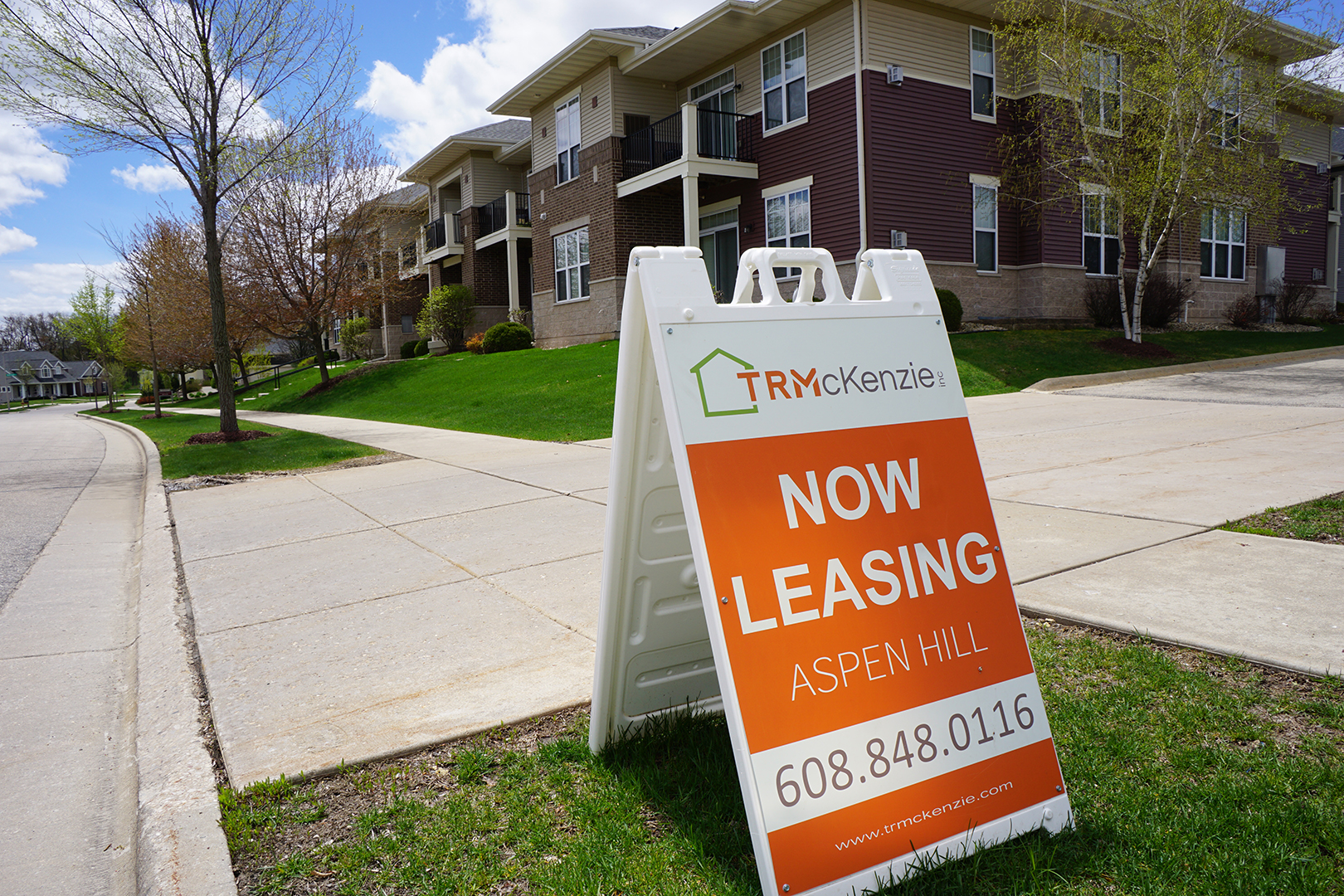 Another year flew by for T.R. McKenzie and we are looking back at all of our achievements in 2021. We want to thank all of our residents who chose to call a T.R. McKenzie property home and our real estate clients who chose to work with our team. Even though this year continued to prove challenging due to the pandemic, we found ways to bring back some "normalcy" to our office and our apartments.
Here are some of our achievements this past year:
Apartment Life
We were so excited to bring back some of our favorite resident events in a safe way this year – including our outdoor pool parties! Our property management staff also got creative and found socially-distanced ways of hosting other events, like grab n' go breakfasts or dinners and virtual bingo. Our common areas like fitness centers, community rooms, and business centers are open again as well, as long as anyone using them follows local guidelines on social distancing and mask wearing. We hope these little things helped you feel more at home in 2021.
We also had over 70% residents renew their leases at their current apartments. Thanks for choosing to stay with T.R. McKenzie properties!
Charitable Giving
One of our biggest accomplishments of 2021 was our record-setting Charity Golf Outing. After cancelling the event last year due to Covid-19, this year we raised almost $30,000 and had more participants than previous years-taking over all 36 holes at Pleasant View Golf Course in Middleton. We can't wait to continue this tradition and support UW Carbone Cancer Center in honor of the late Tim McKenzie. All are welcome to join – keep an eye out for invites this summer if you want to join us in 2022.
In addition to our UW Carbone donation, we also donated to the following charitable organizations last year:
Easter Seals Wisconsin
American Family Children's Hospital Child Life Program
Heartland Farm Sanctuary
Dane County Human Society
Ketchum's Got Your Six
Second Harvest Food Bank
Real Estate Team
Anyone looking to buy or sell this past year knows what a competitive and fast-paced market 2021 brought. Our real estate team expanded to nine agents, including two multi-lingual agents (Brian Guzman and Apoo Reddy). Collectively, our team completed 79 transactions totaling over $25.7 million in volume. We also created a new website exclusive to our real estate program, check it out at www.trmckenzierealestate.com We are very excited to see what the future holds for our local and growing real estate team.
We helped 45 former residents move on from renting and purchase their own home this year. Our Home Buyer Program allows current T.R. McKenzie residents to be released from their lease when they purchase a home through one of our in-house Realtors. Exclusions apply, learn more about this program and how to apply here: T.R. McKenzie Home Buyer Program.
If you or anyone you know is interested in buying a home, let T.R. McKenzie Realtors be your first stop to get non-biased information on your next steps. There's a lot of information out there, let our team help simplify the home-buying process and get you into your dream home!
New Projects and Developments
In addition to our property management and real estate brokerage, we also have a team that focuses on new developments in the Madison area. These developments range from developing land to sell or build, building new homes or condos, or developing new apartment communities.
Bear Claw Townhomes
Constructed in 2020, the Bear Claw Townhomes were our first endeavor into condominiums. This is a small nine-unit building with high-end finishes and quality craftsmanship is located just off Old Sauk Road on Madison's west side. We sold some units in 2020, and our final remaining units in 2021.
Esker Apartments & Townhomes
Our newest apartment community, Esker Apartments, was officially opened in 2021. Located on Madison's far west side, just off Raymond Road and S. High Point Road, our clubhouse and resident amenities are some of our favorites done to date – including a game room and two-story lobby with coffee bar. This pet-friendly property was 100% leased prior to officially opening in June of 2021. With additional buildings still under construction, we are excited to continue to build and lease studio, one, and two bedroom apartments (and one and two bedroom townhomes) this year. Our new buildings are currently pre-leasing for May 2022. Contact our onsite property manager Morgan for more information on layouts currently available – esker@trmckenzie.com.
Learn more about Esker Apartments at our website or about the grand opening on our blog.
Our Team
Our team is the backbone of our company, and many of our employees hold multiple roles to help keep us on track. This year, we celebrated some exciting milestones with our staff:
Brett Myers – 10 Years with T.R. McKenzie
Jessie Hanlon – 10 Years with T.R. McKenzie
Mitch Proctor – 5 Years with T.R. McKenzie
Matt Brown – Promoted to Maintenance Manager
We also welcomed several new employees to the team: Joshua Shaw (Assistant Property Manager – Stone Creek, Stone Creek Gardens, Shadow Creek, and Woodland Glen), Kaleb Conklin (Office Assistant), Angel Brooks (Property Manager – Oakbridge Court and Lamplighter Apartments), Morgan Quinn (Property Manager – Esker Apartments), Kayla McMurray (Leasing Agent – Stone Creek, Stone Creek Gardens, Shadow Creek, and Woodland Glen), Sydney Compton (Property Manager – Aspen Hill Apartments), Julia Cravens (Assistant Farm Manager at Four Winds Farm) and Art Ordonez (Maintenance Technician – Silverstone, Wexford, and Middleton Lakeview).
Thank you again for a great year at T.R. McKenzie and we look forward to 2022!